by Mollie Katzen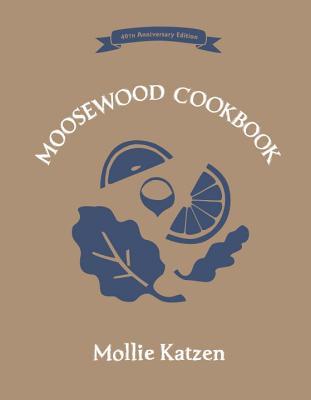 from Goodreads
In 1974, Mollie Katzen hand-wrote, illustrated, and locally published a spiral-bound notebook of recipes for vegetarian dishes inspired by those she and fellow cooks served at their small restaurant co-op in Ithaca, NY. Several iterations and millions of copies later, the Moosewood Cookbook has become one of the most influential and beloved cookbooks of all time... Mollie's Moosewood Cookbook has inspired generations to fall in love with plant-based home cooking, and, on the fortieth anniversary of that initial booklet, continues to be a seminal, timely, and wholly personal work. With a new introduction by Mollie, this commemorative edition will be a cornerstone for any cookbook collection that long-time fans and those just discovering Moosewood will treasure.
my rating
my review
Now that I have tried a half-dozen of the recipes in this book, I feel that I can review it fairly (and yes, for those of you doing the math, there was quite a bit of cooking going on this weekend).
Before you balk at the word "vegetarian"--this book does not contain recipe after recipe of weird dishes containing obscure ingredients like tempeh or bean sprouts. The foods are familiar, like corn bread and baked beans, though if you want to go the salad route, there are plenty of those, too. And many of the recipes could easily be adapted to include meat. Chicken could be added to the Spinach-Rice Casserole, or pork to the Tart and Tangy Baked Beans.
Five out of the six recipes I made were absolutely delicious, and the sixth (Warm Salad) I can't really complain about because I may have made a few too many substitutions, and the leftovers were very tasty cooked up in an omelet. I haven't quite made it to the back section yet due to copious amounts of Christmas goodies still sitting in my kitchen, but there's a brownie recipe in here that looks very promising.
Here are the dishes I have made so far:
Warm Salad
Lentil Soup
Focaccia
Spinach-Rice Casserole
Tart and Tangy Baked Beans
Basic Corn Bread
*I received a free copy of this book from Blogging for Books in exchange for an honest review.