I know I've shared this before, but Tyndale House Publishers has a great reward program that is dependent upon a points system--no blog required!
For as few as 30 points (or as many as 250), you can order a free book from a select list on their website. Completing surveys, signing up for e-newsletters, and recruiting friends, among other simple activities, earns you at least 10 points per action.
If you sign up using the link below, you automatically receive 25 points--and I receive 10 for recruiting you (thanks!).
www.tyndalerewards.com/signup/?pc=pni0-evt0-1hoj-3fl5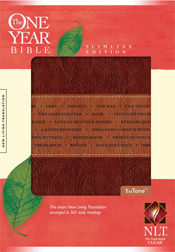 I'm currently saving up for The One Year Bible, which is 200 points. I should have planned for this before the new year started, but better late than never, right?